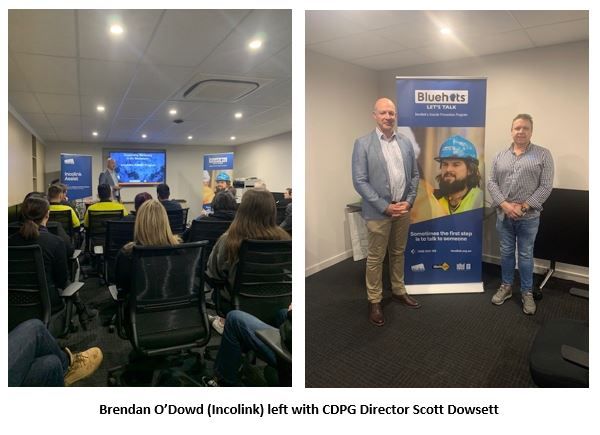 We know that a broad range of issues can impact our workforce even at the best of times - relationship stress, alcohol and drug issues as well as financial and work-related stress.
At Cooke & Dowsett Plumbing Group (CDPG), we care about our people and aim to provide a healthy workplace, where our team are engaged, happier and healthier. We are proud to partner with Incolink to provide our EAP, which is designed to enhance the emotional, mental and general wellbeing of our team. Workers in the construction industry are over 50% more likely to take their own lives with young males aged 15-24 twice as likely to end their lives compared to the general population.
This week in conjunction with Incolink we launched our EAP nationwide and heard from Brendan O'Dowd (Incolink) who presented us with an insight into managing mental health in the workplace.
We will continue to engage with and support our employees who now have access to a wide range of resources thanks to our partnership with Incolink.