Scott has over 35 years' experience in the commercial plumbing industry. He started his own plumbing company in 1992 and joined forces with Chadd Cooke to form Cooke & Dowsett in 2008. Scott has a wealth of commercial plumbing experience and services the construction industry with pride.
Scott served the past 10 years as the President of Master Plumbers (Victoria). He has been a committee member of the Construction Division Since 2006 and is the division's Chairman.
Chadd joined the plumbing business as a young apprentice over 30 years ago and joined forces with Scott Dowsett in 2008 to form Cooke & Dowsett.  His expertise and knowledge of the commercial plumbing industry is second to none.  Chadd has steadily built Cooke & Dowsett's client portfolio to include many 'tier-one' contractors throughout Australia and New Zealand.
Chadd remains firmly embedded in the daily operations of the business and is eager to share his knowledge and expertise in the industry with our clients.
Rodney Smith – VIC State Manager
Rodney has been involved in the construction industry for more than 30 years specialising in the commercial hydraulic plumbing sector.  Since starting as a plumbing apprentice, he has built his reputation around a hands-on approach, sharing his broad experience across all levels of the business.
That vast depth of knowledge is now being demonstrated in his role as Victorian State Manager.
Justin Pitts – QLD State Manager
Justin has been a part of the Cooke & Dowsett business for over 21 years. During this time Justin has climbed the ladder from apprentice to Qld State Manager, an achievement that both he and the business is very proud of.
Justin is a highly experienced construction professional with great management & leadership skills - established working on many tier-one projects across the country. While having hands-on experience and grounding, Justin's strengths are further complimented by a sound commercial understanding, a can-do attitude and a practical approach to deliver the best outcomes for all concerned.
Jeff Hegarty – WA State Manager
Having started his plumbing apprenticeship as a plumber in 1994, Jeff has worked in all facets of the plumbing construction industry from the apprentice days, through to site manager and eventually to a project manager on several large projects around Australia.
In 2011 Jeff relocated to Perth and continued his career with the Cooke & Dowsett team. Jeff looked after several high-profile projects here in Perth including the recently completed Lot 9 and 10 development at Elizabeth Quay which includes the development of around 450 city living apartments and the 6-star Ritz Carton Hotel.
Jeff has recently taken on the role of the WA State Manager and is looking forward to the further development of is career within the plumbing industry and all of the challenges that this role holds.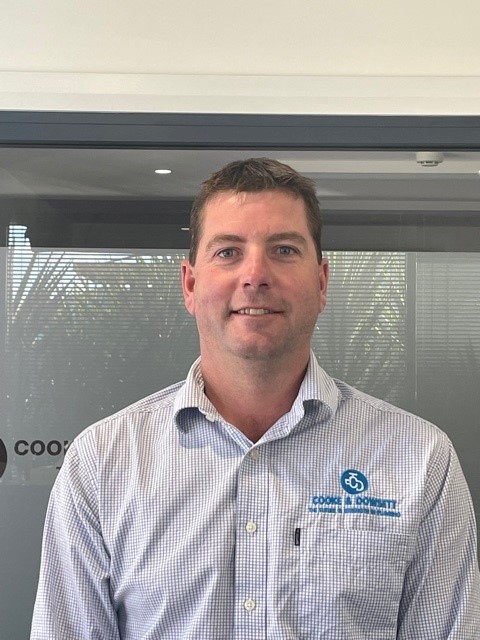 CRAIG PROCTOR – GENERAL MANAGER COOKE & DOWSETT ALBURY (CDA)
Craig began his plumbing career as an apprentice in 1996 with the Master Plumbers, working both regionally and within Melbourne CBD. Craig has played an integral role in CDA's success having been with the company since its inception in 2011.  Craig has successfully completed his Diploma in Construction Management whilst gaining extensive experience in managing large scale commercial projects throughout NSW, VIC and SA.
Craig's natural leadership style and open communication is a credit to him.  Craig prides himself on achieving the best outcome for his clients, his team and suppliers. He exceeds all project deliverables which are not limited to time, cost, solution solving, value engineering and design, OH&S safety, quality assurance and compliance.